LCE Cookies
We use cookies to help give you the best experience on our site and allow us and third parties to tailor ads you see on this and other websites. By continuing you agree to our use of
cookies
.
ACCEPT AND CONTINUE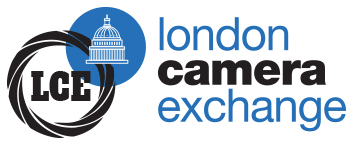 Video From Home
Shooting videos and content creation whether a how-to guide, unboxing video, lifestyle vlog or maybe you're the next Spielberg, there are a few essential items you will need to consider, including what sort of camera to go for. Here at LCE we have pulled together some of our favourite items to help you find the perfect choice for your next video from home.
Mirrorless Cameras
These cameras have come on leaps and bounds bringing many high-end video features in a small and lightweight body. With the advantage of a larger than compact sensor along with interchangeable lenses you can really customise your setup and quickly swap over optics if you needed a wider or more telephoto shot. Do take note of the size of the sensor, for example, the Nikon Z6 has a full-frame sensor which will make it better in low light environments whereas the smaller sensor cameras will be physically smaller in both the body and lens when in comparison.
Compact Cameras
Other than their convent size compact cameras pack a lot of high-end features in something you can slip easily into your kit bag or pocket. Many content creators use these as their vlogging cameras or as their b-roll camera due to the ease of use and setup. Below we have selected three compacts which stand out from all the others for their video tailored features. The lastest of the three, the Sony ZV-1 has been made specifically for the content creation world with features aimed towards providing high-end video results with simple to use controls.
Monitor/Recorders
The video quality your camera can produce is of high quality but you could unlock more. When your camera captures footage the internal process to get your content saved on your memory card has to compress and lower the overall quality so that your memory card can save it quickly and efficiently. With an external recorder you bypass this compression as the footage is taken straight from the sensor to the recorder via a compatible HDMI cable. The end result leaves you with far better video quality and a number of other features too. Here at LCE we stock a range of Monitor/Recorders by industry leaders Atomos and their features include;

Bright Monitor
The built-in LCD screens can be tricky to see on your camera often resulting in misfocussed shots, over or underexposed images or just small and awkwardly positioned for self-reviewing. With monitors starting at 5" you can easily compose your content in setup, review whilst shooting and check your framing and focus in post. If you're shooting on location and have ever struggled with bright sunlight and reflections on your LCD the Atomos monitors have an astounding 1000 nits of output, aka super bright, and even displays HDR content.

Better Colour Depth (8-bit/10-bit)
You can achieve 10 or even 12-bit colour depth with a compatible camera. In a nutshell the larger the number the greater the colour range. When recording directly to an internal memory card most cameras will output at 8-bit. In more technical terms, an 8-bit file works with RGB using 256 levels per channel, while 10-bit jumps up to 1,024 levels per channel. This means a 10-bit image can display up to 1.07 billion colours, while an 8-bit photo can only display 16.7 million.
Record Directly To SSD
With the large files produced by the Atomos system you will need bigger memory cards. Well, the recorders can house a slim SSD hard drive capable of storing 150mins of 4K HDR content on a 1TB drive. If you are planning to record a one-off event and want to back up your footage you can also record to both the internal SD card in the camera along with the Atomos SSD, perfect for those sensitive moments.

Video Format (ProRes)
A video file format (or container format) is a type of file format for storing digital video data on a computer system. Video is almost always stored in compressed form to reduce the file size the most commonly used are MP4 or MOV. ProRes is a codec designed specifically for editing. Introduced by Apple for use in Final Cut Pro, it has become a popular format in many areas of post-production. The way ProRes is saved allows your computer to easily playback and edit footage when compared to other lower quality footage. Do be aware that ProRes is a high memory file and will require large memory cards or hard drives when recording.
Record 4K HDR Gaming
For all you home gamers you no longer need to worry about expensive and messy PC capturing units. The Atomos recorder is all you need to easily hook up to your console and save 4K high frame rate footage in a standalone unit. Capture every detail in HDR and automatically include all the correct HDR flags ready for upload to YouTube. Ideal for games development testing, pre-release capture sessions or just to show off your skills!

No Video Time Limiter
On many cameras you can only record a single video clip up to 29mins 59secs. This limiter has been created for a couple of reasons. 1) If cameras can record for longer than 30mins they become a camcorder and will incur a different higher tax charge. 2) Most processors inside cameras are not designed to be continually used for extended periods of time. With the Atomos recorders you once again bypass the processor allowing your camera to perform for longer. Along with this, the recorder will be able to record a single video clip far longer than 30mins making it perfect for extended single shoots like interviews and how-to tutorials.
Tripods/Grips
Mounting your camera to a tripod not only keeps your images static but also allows you to easily set up and position your kit. As you can imagine there are many different tripods and grips but we have selected a handful below which are some of the best for home video creators. When purchasing one think about how high and where you plan to set your kit up, will you be stood up in your garden and need a taller tripod or will you be sat down at a desk and able to use a smaller tabletop tripod? We have also added a few handheld tripods that are ideal for vlogging with and holding at an extended arm's length.
Check out when Pete headed to Bosham Harbour to meet his colleague John for an in-depth look at the LeoFoto Tripod Range.
Gimbals
Keeping your footage stable whilst on the move is essential so that your content is easy to watch but also gives a professional finish. Gimbals come in all shapes and sizes allows you to secure your camera and take advantage of up to 3 axis' of stabilisation, that's the roll, pan and tilt motion. You will no longer get shaky movements when travelling around or a jerky motion whilst walking and talking to your camera. You can also get smaller gimbals with a built-in camera making them perfect as a secondary b-roll shot or ideal as a pocketable lightweight rig.
Learn to setup a 3-axis electronic gimbal with Pete as he shows on you the original DJI Ronin-S.
Microphones/Audio
Audio is paramount for any content creator. Without clean sharp audio, your videos will lack one of the most important parts needed. We hear too often about how great picture quality is the most important thing but think about when you watch an international new report on TV. If the picture quality breaks up or stalls but the audio is still clear you continue to watch, if the audio is staticky or cuts out then the clip becomes impossible to engage with. That said we have a few of our favourite accessories to help you capture every cough, sneeze or murmur.