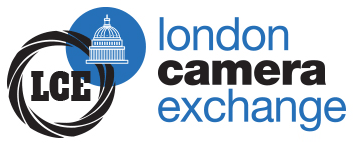 Olympus XA-1
Type:
35mm Cameras
Condition:
*** (Average condition)
Item No:
629048
Branch:
Chichester
Branch Telephone:
01243 531536


£29.99
- 35mm film compact camera
- Fixed 35mm f/4 lens

Condition: The body of the camera is in a good, used condition with some small signs of cosmetic wear (see photos). The lens sliding cover is a little loose but doesn't affect the functionality of the camera. The camera has been tested and is fully operational and in good working order.

*6 Month Guarantee*

Free Shipping on Orders Over £50 to UK Mainland.

If you have any questions or would like to
purchase this product please contact the
Chichester branch via the "GET MORE INFORMATION OR BUY" button above.

Yashica TL-Super + 50mm f/1.4 Yashinon-DX
Price: £99.99
Ricoh KR-10 Super with 50mm f2
Price: £39.99
Minolta Dynax 5 + 28-80mm f/3.5-5.6 D
Price: £79.99