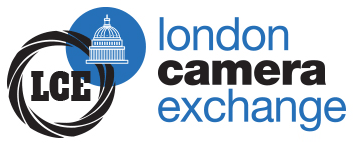 Home
/
Secondhand
/ Olympus Zuiko Digital 9-18mm F4-5.6 ED - Four Thirds Fit
Olympus Zuiko Digital 9-18mm F4-5.6 ED - Four Thirds Fit
Type:
Lenses
Condition:
**** (Good condition)
Item No:
646701
Branch:
Chichester
Branch Telephone:
01243 531536


£169.99
- Wide angle zoom lens
- Compact & lightweight design
- Minimised aberrations and distortions with ED glass elements
- Four Thirds mount
- 72mm Filter thread size

**Please note this lens doesn't fit straight on the Micro Four Thirds camera bodies - contact us regarding comparability if you are unsure**

Condition: The body of the lens is in excellent condition with no visible signs of cosmetic wear. The lens is also fungus free and both the front and rear elements are free from marks and scratches.

Comes with: front and rear caps.

*6 Month Guarantee*

Free Shipping on Orders Over £50 to UK Mainland

If you have any questions or would like to
purchase this product please contact the
Chichester branch via the "GET MORE INFORMATION OR BUY" button above.

Sigma EX 50mm f1.4 DG HSM Canon EF full frame
Price: £224.99
Nikon SB-700 speedlight
Price: £149.99
Zeiss Zeiss Batis 135mm
Price: £949.99